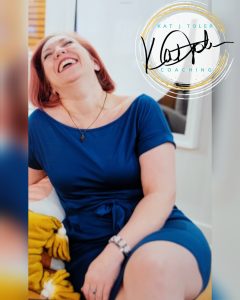 Welcome! I'm elated that you have an interest in learning more about the work that I do. I feel privileged to share with you how I used the experiences along my path combined with my formal education and training to change my perspective, habits, reactions, and ultimately my life.
Having the opportunity to expand the passion I've had since my youth to assist others in their journeys gives me an overwhelming feeling of fullness, gratitude, and enthusiasm. I cannot wait to help you create a life that is aligned with your desires!
The types of coaching that I offer are:
Life Empowerment Coaching (Purpose, Happiness, Goal Success) 
Relationship Coaching (Interpersonal Connections, Mindset, Emotional Intelligence)
Business and Entrepreneurship Coaching
My coaching practice is focused on assisting men, women, and teens who are seeking clarity about their next step. Together, we will put together a plan to create the life you've so far only imagined and I will be there to keep you focused and accountable along the way.
My coaching programs are geared toward individuals of all backgrounds, ages, and lifestyles. Allow me to be your copilot on the most life-changing journey you will ever take!
I look forward to speaking with you and appreciate the opportunity to be a part of the huge shift that is about to take place in your life! It is my goal to see you motivated and confident! I have been where you are and I have felt how you feel.
I work with clients primarily through phone calls or video conferencing. Most programs require a one-hour session biweekly. I trust you to make a commitment to yourself and to what we are connecting to accomplish. Between each session, there will be activities which will help you to set and reach your goals. This process will transform the way you approach life and give you clarity on all of the WHYs surrounding the work you're doing, which creates the momentum that will empower you to push through tough days.
---
My Story
Early in life, I realized that I genuinely enjoyed making other people feel good – more than that, I enjoyed making them feel better. Unfortunately as a teenager with virtually no family, I had very little structure, discipline, or guidance and a bit too much freedom so this desire to improve the life experience of others was something that turned into painful and toxic self-sacrifice. 
I did not understand the art or the importance of setting and enforcing boundaries, achieving and maintaining balance, or practicing and exercising restraint. This resulted in a self-deprecating existence that began with me protecting the man that raped me when I was only 13 and getting married for the wrong reasons just five years later.
By the time I was 29, I had graduated college, had a diverse work history, founded a nonprofit, and started two businesses of my own. Not bad for a high school dropout and teen mom who spent the majority of her first teenage years in juvenile hall and court mandated military programs, but no matter how much I accomplished or how many roles I occupied, none of it gave me a feeling of fulfillment. However, it did give me enough of a distraction to ignore how empty my life felt.
I turned 30 and something about the loss of my twenties was suffocating. I had no idea who I was and I felt stuck in a life that did not resemble anything that I would have consciously created for myself, surrounded by people who had very little understanding of me. I was still in an unfulfilling marriage and raising five children, wondering what I was teaching them by my example. 
I started making small moves toward a future that I could call my own. Four years later, we relocated to North Carolina after I accepted a position that I spent over two years convincing myself was worth the stress until I finally declared the end of my pattern of giving more than I had in me to give. I was determined to find my power, my passion, and my purpose.
I left my job, divorced my husband, started to rebuild my life from scratch and then, unsure of my next step, I hired a life coach. The result of that experience was that I felt empowered and more certain of where my life was headed. I had ideas of the things I wanted before, but no real direction. Through coaching, I was able to identify exactly where I was going and was able to establish realistic and measurable goals in order to make progress toward getting there.
The process of being coached situated me into a state of energized and inspired surety. I felt ready and better prepared. I began to consider the impact I would make as a Life Coach. This epiphany made my entire life make sense. This is my purpose, my talent, and my gift. All I had been missing was the tools. I stand in such a space of awe, having made one decision to invest in myself and realizing that it led me to find what I'd been searching for my entire life. 
This is what I look forward to guiding you into doing for yourself.